Best Loans in CO
Colorado Home Loans (data posted 10/28/10)
EBAs can help you find the best lenders and rates.  Rates continue to be low and change by the hour.  For a quick peak at today's mortgage rates, go to a trusted public site like bankrate.com or the sites recommended by your buyer agent.
Colorado Home Loans (data posted 1/15/10)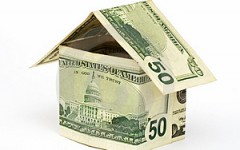 The average U.S. rate on a 30-year, fixed-rate mortgage fell for the week ending 1/15/10, dropping to 5.06 percent from 5.09 percent, Freddie Mac reported on January 15th. The 15-year fixed rate fell to 4.45 percent from 4.50 percent. The one-year adjustable rate increased to 4.39 percent from 4.31 percent.