Interview 2 or more Real Estate Agents
Should you interview your real estate agent? Absolutely! This person will be helping you make one of the largest investments of your lifetime. Taking time to interview a real estate agent will ensure that you find the most qualified candidate for the job. Remember, you will be spending a lot of time together, so you'll want to be sure you've selected the right agent, whose personality suits you best.
The first step toward a successful home purchase is Choosing the Right Agent
Not only are you about to make a large investment, but you are also about to spend a lot of time with this agent. It is important to trust your agent. Hiring the agent means you are confident in their experience, their moral fiber, and simply getting along well. If you are successful in finding such an agent, it will make the process smooth and fruitful. Less stress, more peace of mind. For access to exclusive buyers agents in other states, go to our National Buyers Agents Association website.
An agent who knows the market in your area can help a buyer avoid wrong turns along the road to homeownership. Good buyer agents know excellent resources for financing assistance in the purchase of the real estate. They often have developed lists of very good and dependable lenders who keep the "junk fees" down or eliminate them altogether, and consistently have the best rates.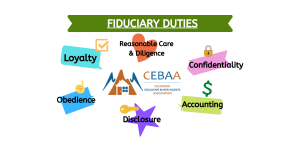 Buyers Agents will help explain the sometimes-hidden costs associated with loans such as points, origination fees, processing fees, and so on. They also know how to help their clients steer clear of bad lenders. Some Exclusive Buyer Agents will even help buyers shop for the best loan.
EBAs can help buyers identify everything from preferential school districts to mass transit options–issues that are (or should be) concerns of every buyer. An EBA's insights are priceless, particularly because the EBA is concerned solely with solutions that fit the buyer's needs, versus trying to balance the buyers' and sellers' desires.
Take the pulse of your most recent real estate transaction. See what an EBA would have done for you.
Ask yourself:
Have I seen every home for sale that meets my parameters in the immediate area?
Has the agent provided adequate market data upon which to base my offer?
Have I been made aware of impending assessments or bond issues?
Only after you've got answers to these questions are you able to assess whether you're ready to make a purchase. An EBA will introduce you to the entire real estate inventory. You will know by then if you've set your sights on the ideal purchase. It will include MLS listings or For-Sale-by-Owner homes,
Ready to contact an agent? Make sure to bring these questions to interview a real estate agent.