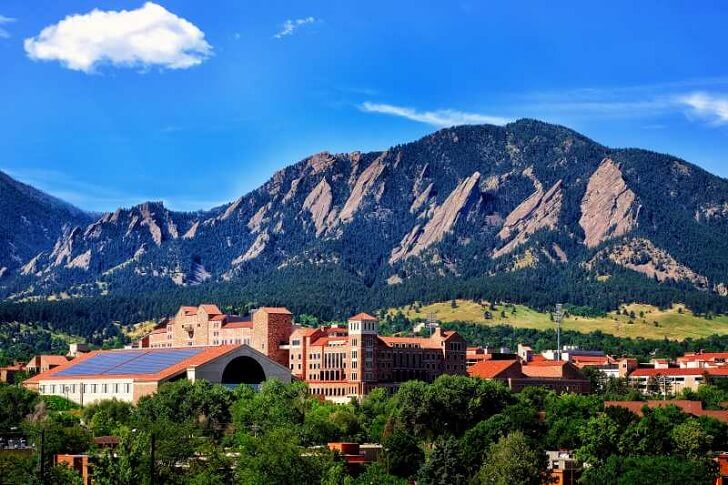 Boulder – Community Honors
We enjoy the opportunity to feature different areas of Colorado and this week we offer information on one of the most unique, eclectic communities nearby Denver Metro.  Boulder, CO has long held the reputation of one of the best places to be in Colorado for many reasons.  First and foremost is that it is home to the University of Colorado – Boulder, (22% of its resident population). This feature alone carries influence into many lifestyle areas including shopping, transportation and restaurants, and many other city amenities.
Many may not be aware of other noteworthy Boulder designations, for instance, the fact that it has been dubbed the least obese Metro area in the US, (Gallup Poll – April 2013).  Boulder also picked up these additional 2013 community honors:  Dynamic Locales for Walkable Living, (Where To Retire – April, 2013); Tree City USA for the 29th consecutive year, (National Arbor Day Foundation – April, 2013); Top 10 Metros for Female Executives, (#1 slot), (Avalanche Consulting – Feb, 2013); The 20 Most Innovative Cities in the US, (#5 slot), (Business Insider – Feb, 2013) and renown (Milken Institute designation Best Performing Cities, (#15 slot) – January 2013).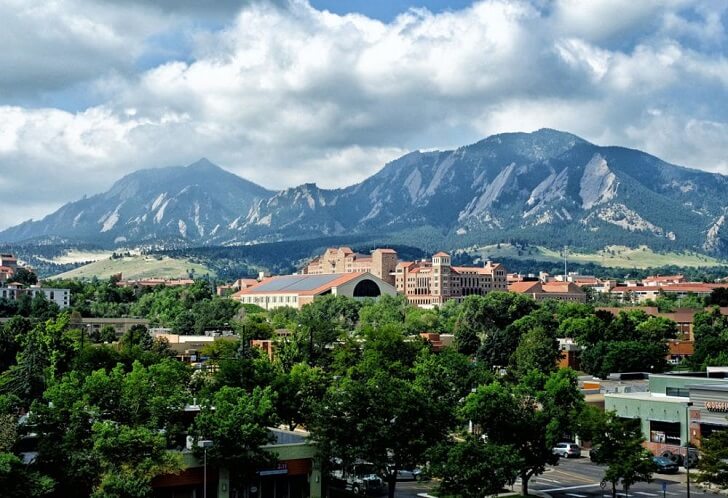 And the year is yet young, as many honors received in 2012 came later in the year.  To be certain, Boulder offers a diverse, robust economy and lifestyle for all ages with education as a key focus within the community. It is a very attractive feature for families with school-aged children. Especially those preparing for high school with college programs in their near future.  Boulder is considered host to one of the most educated populations in the United States.
Boulder – Community Amenities
Recreation both inside and just outside Boulder is a huge feature for the area, with over 45,000 acres of open space and 150 miles of biking and hiking trails, and over 300 days of sunshine.  Boulder offers excellent opportunities for art, culture, dining, entertainment, and shopping.  In addition, Boulder has very high-quality healthcare and sustainable environmental policies.  Conveniently located in Denver, it's only 30 minutes from downtown and 45 minutes from Denver International Airport.
Boulder is host to a significant industry presence featuring aerospace, bioscience, data storage, light manufacturing, natural and organic products, outdoor recreation, photonics, professional and scientific services, renewable energy and energy research, software, and, of course, tourism.
To be certain, when compared with many metro areas across the United States, Boulder is definitely a city that is thought of as "having it all", offering big-city features and amenities within a small-town atmosphere.  As a result, the projected growth rate of Boulder is approximately 20% from now looking forward to 2035.  No doubt, median property values will respond to increased housing demands. Other valuation pressures during that time period, making right now the best time to consider entering the market.