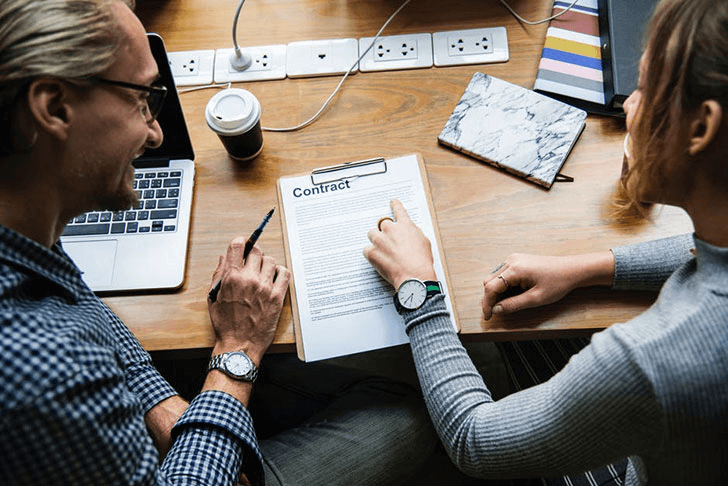 Whether you are a first time home buyer or not, we certainly know how you feel. You might be feeling confident as you researched the property that you want to buy. You may have prepared yourself financially. However, you may still feel hesitant so you don't make a mistake in investing in a property. So what is the best thing to do when you get trapped in this tough decision making?
"Engaging a buyers agent will help consumers avoid making the wrong real estate investment."

– Kathleen Chiras
The association manager for Colorado buyer's agents, Kathleen Chiras also manages the Massachusetts Association of Buyer Agents. She worked as a social worker early in her career and has a Masters in Social Work. as well as a real estate license. She understands the anxiety many people feel about letting go of hard-earned savings and the regret of making mistakes. It's natural to feel scared or worried when buying something of big value. In fact, she has the experience that drove her to put together a company over two decades ago to keep consumers get an insider track on how the real estate system works in the US and other countries such as Costa Rica. Listen in as Kathleen talks about selecting and hiring Top Real Estate Agents here:
Over 20 Years of Home Buyer Protection
Kathleen Chiras founded and built a national and several state buyer agent associations. She realized homebuyers needed guidance and counseling that wasn't available twenty years ago and is difficult even today to secure. She knew that most consumers lack the experience and knowledge to have the kind of protection needed in order to avoid being taken advantage of. Through her firm, she has helped thousands of consumers all over the United States and Costa Rica. Considering that buying a house is one of the biggest investments anyone will ever make in a lifetime, she focused the company's mission on protecting the best interest of buyers.
3 Key Advantages of Getting  Buyers Agent Members from a National or State Association:
Twice the Protection. What's better than that is having a third party oversight offered by a state association such as the Colorado Buyers Agents Association.  The brokers and agents within the association are pre-screened and must meet rigid requirements. Both association and affiliate buyer agent members undergo regular reviews to ensure consumers get to see and choose from all members who service the area. Therefore, if you need a guaranteed top-tier selection of fiduciary agents, contact us anytime or fill out the online buyer agent request form. Staff is available to help you decide how to pick your best agent by providing interview questions and other selection tools.
Customer Support. Colorado Buyers Agents Association provides all access to our buyer's agent members and other great buyer agent options from our list of screened and vetted affiliates.  It ensures that buyers get immediate assistance when needed. The service stays on top of the process by proactively monitoring areas of concern through information gathered from both parties. This constant communication helps maintain a high level of professionalism.
FREE Consultation Service Anytime. As the saying goes, the best things in life are free. Anyone who's been offered a free service will normally doubt the intention. The association does make a small referral fee at closing if you buy with one of their recommendations, charged to the brokerage company. The service to you is free. It requires only your time to make things happen. The company is open to receive your calls and messages at your most convenient time and preferred mode of initial communication–text, call, or email. The association staff will call to answer any specific questions, and provide resources if they don't know the answer.
In addition to filling out the inquiry form…
A set of suggested interview questions.Colorado Buyers Agents Association provides Realtors® who are equipped with both knowledge and experience, but consumers are still encouraged to do a second screening. That way, you are able to gauge who among the top-tier agents you feel most comfortable with. Being able to build that rapport and connection is almost always the key to a successful home search and negotiations.
Hiring the best buyer agent is tricky. But if anyone you know, a friend or a relative, is among those you are considering then it is extra challenging. While the idea is generally acceptable, there are a few things to remember when doing so:
Shop for the best. This may not always be the agent in your neighborhood or the recommendation of a friend. Get out there, take your time, and interview agents. Find out who best fits your preferences and provides your needs in order to get your dream house. Forbes says that the best representation comes from someone who has combined knowledge and experience about finances and market trends. And someone whom you can trust and easily connect with.
Set aside personal emotions. There's no denying that personal relationships are great, but sometimes they can also post potential risks like limiting your choice of the vast pool of top-flight real estate agents. This is because, at the back of your head, you may feel you should be choosing your friend or relative. While consideration of a friend or a relative is ok, focus on your goals and see how they match up against two or three other highly qualified agents that you have interviewed. When Kathleen first became an agent in the '90s, her own best friend chose to work with someone else to eliminate any chance of damaging the relationship. And today that friendship is still going strong.
Imagine your new home. Stick to your goals and stay focused. Although buying your own house is a personal matter, the transaction itself needs careful handling. Making objective decisions will prove to be difficult during this journey. Not only do you need to prepare financially, but also be ready mentally/psychologically. Keep your goal in sight and accept the reality of the current market. In most parts of the US, today is mostly a seller's market.
Want To Get A Buyer Agent To Advocate for You?
Do not hesitate to equip yourself with the ability and the tools to choose only the best by visiting our page for a carefully-maintained list of best agents throughout Colorado. Kathleen and her team are available 7 days a week to attend to your inquiries. Simply fill out the online form or call the association headquarters anytime at 800-383-7188 and if you are from out-of-state you may dial 866-222-8937. Also, feel free to leave a message and the association staff will be back to you asap.
Check out the videos of top Colorado exclusive buyer agents at the Buyer Agent Search youtube channel: http://www.youtube.com/user/kchiras. These buyer agents have strong track records and represent the best in the industry.