If you love mountains and hiking or would love to be in a place where you can appreciate the beauty of nature every waking day, choose Colorado. Even statistics will show you that the state has some of the best cities that are great for first-time home buyers, retirees, and pet lovers. And among the areas to consider is Loveland- the "Sweetheart City". It is the largest municipality in Larimer County. It's currently known for its high-tech industries, vibrant city, and thriving local community.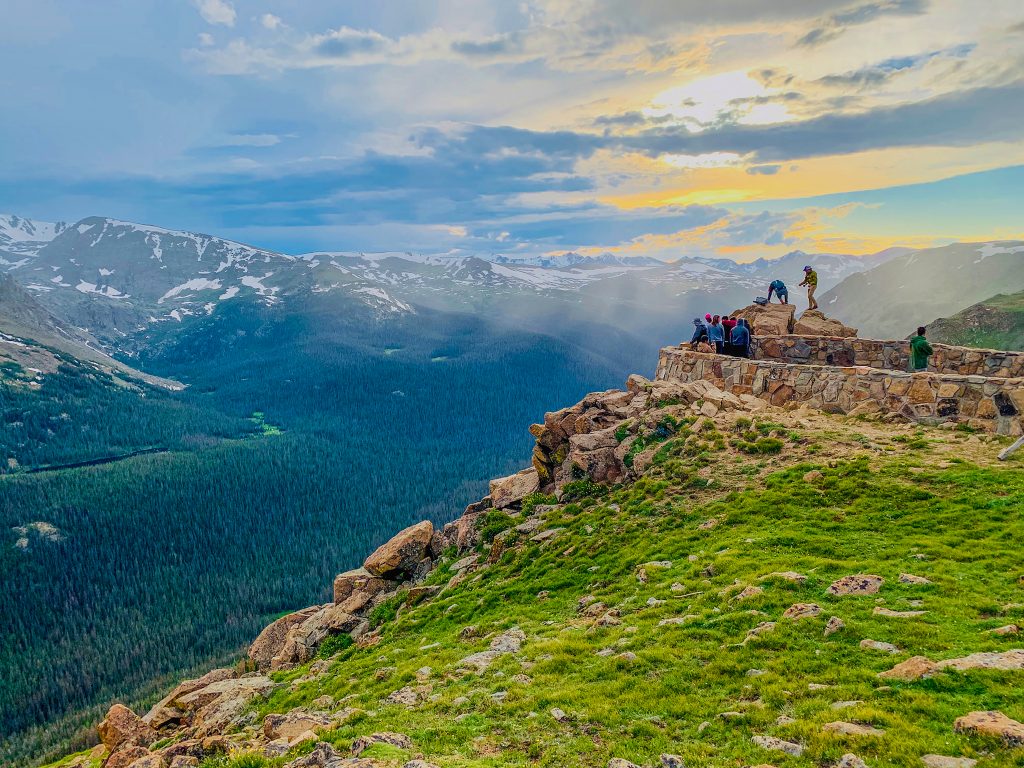 Loveland is a fairly large town with several blocks of shops and restaurants. It's located fifty miles north of Denver, just before Fort Collins on I-25. Each February, the city of Loveland re-mails hundreds of thousands of valentines all over the U.S.

~Uncover Colorado
What To Love in Loveland, Colorado?
Country Fairs & Festivals
The city hosts some of the region's biggest and best annual events:
Loveland Sweetheart Festival
Loveland Classic
Rialto SUmmer Concerts
July 4th Festival
Loveland Liberty 5K
Larimer COunty Fair
Sculpture in the Park
Art in the Park
Loveland Corn Roast Festival
Thunder in the Rockies
Pastels on 5th
Loveland Oktoberfest
Winter Wonderlights
Medical Center of the Rockies Hospital
One of the reasons why professionals and families are visiting and relocating to Loveland is because of the hospital. Poudre Valley Hospital in Fort Collins, Colorado is a sister hospital which is operated by UC Health. Indeed, a hospital is every community's necessity and a major factor when choosing a new home to live in.
Lower Median Price
Loveland's median price at the moment is around $412,000 and appreciating rapidly. Compared to nearby towns it could easily be $30-40K lower for homes with 3 bedrooms and 2 bathrooms. Therefore, it is more affordable than other cities that most consumers are looking for.
North Interstate 25
The "I-25 corridor" makes Loveland accessible. It provides the opportunity to make quick trips to and out of Denver. Moreover, the city of Loveland's website states: "Interstate 25 is the primary north-south interstate route in Northern Colorado. It is part of the National Freight Corridor. This interstate is a primary route for commuters, travelers, and freight. The average daily traffic count in Northern Colorado is over 75,000 vehicles per day. Over the past 20 years, Northern Colorado has seen a 425% population increase.

As Coloradans across the state find ways to make the most of summer, there's no time off for crews on the I-25 North Express Lanes Project. Crews are taking advantage of the warm weather and long days to continue highway improvements and build Express Lanes between Berthoud and Fort Collins. Right now, 25 crews are working in 10 different areas of the North I-25 corridor and have already completed many major milestones. In lieu of outreach events this summer due to COVID-19, the project team produced this video to highlight the progress."
Does Your Buyer Agent Truly Represent You?
It can be an overwhelming feeling when you are about to buy something as high-priced as a home. But, with a help of a local expert, you can be confident of the decisions that you make. Kathleen Chiras, the association manager of CEBAA, had a quick interview with Jackie, a 10+ buyer agent in Loveland, Colorado.
Jackie shared that a great buyer agent must never give up on their clients. As an agent she gets seriously involved as if she is the one buying the property. Also, it is important for her to point out the potential issues especially those that could impact the resell of the property. And in order to protect the client's best interest, she never lets the buyers waive home inspections. And if they must, at least she recommends having a professional take a good look at the property. Also, she offers assistance that could help her buyers get easily settled or accustomed in the area.
Jackie's commitment to her clients is more than showing houses. Her work ethics include making sure that every decision that the client makes is the best and the right one for them. Also, being someone that buyers can truly depend on already makes a big difference.
Where can you start?
Among the critical first steps in the home buying process is hiring the right agent who could ease you through the process. If you are ready to search and secure your dream home anywhere in Colorado reach out to
 Colorado buyer's agent Association and fill out the online form
 at any time. The association provides free buyer consultations and also get access to top-rate fiduciary buyer agents. Simply communicate your needs and the team will be with you in no time. For a faster response, you may contact the association at 800-383-7188 or  866-222-8937 Mondays through Sundays and talk with any of the staff or Kathleen Chiras herself. Don't keep your dream house waiting!