Colorado Vacation Home: Second Homes & Ski Resort Living Colorado Vacation Homes: We have members that service all of Colorado's incredible resort towns including Breckenridge property, Frisco, and Steamboat Springs. Here are just a few benefits of buying a second home or resort :
• Possibility for Long-Term Appreciation
• Easy Vacation Getaways
• Potential Rental Income
Denver real estate offers a wide range of options from modern to historic, all with easy access to a rich cultural climate and exquisite natural beauty.
This is only one reason that any home in Colorado is a Colorado vacation home — Here are more! :
• Many great restaurants in the Denver-Metro area. 
• There are a minimum of 300 days of sunshine.
• The city boasts five pro sports teams.
• The mountain peaks generate a healthy life style and spectacular views.
• Foreclosures generate attractive properties for great prices.
• A revitalized downtown
• Museums, Nature Parks, Botanical Gardens
• Theaters and a renowned Symphony
• Residences designed by a world-famous architect,
• Quaint homes in historic neighborhoods
• Booming Economy
• The Light Rail now runs as far east as DIA and soon, north to Boulder
• Mansions raised in mature areas
• Unemployment listed at 3% at end of 2016
• The largest redevelopment project in the country, and much more, make Denver real estate a hot investment.
"Stunning Denver real estate investments can be found in historic downtown"
Stunning Denver real estate investments can be found in historic downtown, according to local broker Judith Clausen, a member of the Colorado buyer's agent Association (CEBAA). Colorado Buyers Agents Association is an association of Colorado real estate professionals who only work with buyers providing them with great real estate opportunities.
"Residential hot spots exist in pockets around the metro Denver area like the historic home region", said Judith. In the Bonnie Brae neighborhood, residents lobby to keep their quaint character, and in the Hill Top area multimillion dollar mansions are going up on valuable land, with costs in the millions of dollars.
Investors are buying the revitalized Denver real estate along the Platte River,. High-end buyers spend $500,000 and up for these homes. Also, new builders in these areas are selling their real estate easily. Buyers can rely on buyer's agents to find their dream home here for the right price.
The Light Rail or FasTracks Project has positively impacted the Metro Denver economy. "This project is, "the largest build-out of a mass transit system in U. S. history," Silverstein wrote in a report.
Aspen Residential, a multifamily real estate investment company, gave Denver apartment real estate a shot in the arm to the tune of $200 million when it acquired 2,000 units according to an article in the Colorado Real Estate Journal.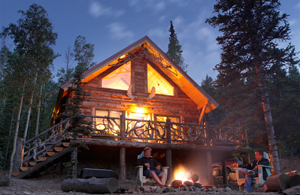 Other developments and projects in Denver, Colorado include the $4.3 billion Fitzsimons Bioscience Campus redevelopment, according to Economist Silverstein.
Denver real estate investment claims the largest infill redevelopment in the country – "The 4,700-acre Stapleton redevelopment created from the old Stapleton International Airport has generated a $4.7 billion economic and fiscal impact in its first five years of operation", according to the non-profit Stapleton Development Corporation as quoted in the Rocky Mountain News. Also, the former Lowry Air Force Base is another successful redevelopment project.
The Curtis hotel, a large independent hotel, has put a new face on Denver hotel real estate. The boutique hotel has its own flair, but like the larger Denver hotels, it will have the 336 rooms, according to Colorado Real Estate Journal.
Office condominiums are here as Arizona's Shea Commercial, the country's largest office condo developer, builds a $12 million project at Littleton's Park Ridge Corporate Center.
Many people that look at Denver homes also consider the communities of ; Arvada, Aurora, BowMar, Brighton, Broomfield, Castle Rock, Centennial, Cherry Hills, Commerce City, Conifer, Elizabeth, Englewood, Erie, Evergreen, Franktown, Glendale, Golden, Greenwood Village, Highlands Ranch, Ken Caryl, Lafayette, Lakewood, Littleton, LoDo, Lone Tree, Longmont, Louisville, Lowry, Mapleton, Morrison, Northglenn, Parker, Saint Vrain, Stapleton, Superior, Thornton, Westminster and Wheat Ridge which are considered part of the Denver Metro Area.
Finding a Colorado buyer's agent is the first step to owning real estate in this spectacular Rocky Mountain state. Whether the buyer is searching for a great deal for a reasonable price, an incredible real estate opportunity in downtown Denver, or the perfect Colorado Vacation home, the buyer's agent is the key in finding that dream home.