When we decided to buy a house in Colorado, I was thrilled and terrified at the same time.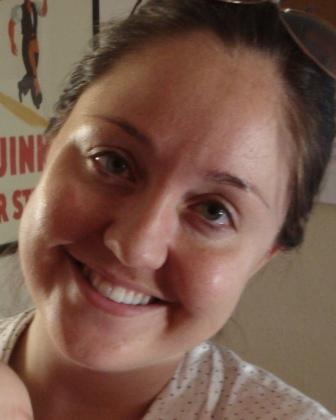 I am thrilled because it's such an exciting time of my life, the next big step for my family.  Terrified because I have no idea what I'm doing.   It turns out, I'm not alone.  There are enough people in the same situation as me that there is an entire industry dedicated to helping us: exclusive buyer's agents.
1) I don't want to make a mistake.  This isn't like buying a pair of pants I'll never wear.
Buying a home is always a big investment, but with all the news of foreclosures and the crashing housing market, frankly, I'm a little bit scared.  I don't want to get wooed into something gorgeous that I can't afford, or that I can't sell later, or that has a bunch of hidden problems that explode a month after we move in.
What I need is someone that knows the ins and outs of the industry so that I can make a good investment.
2) I get "up sold" at Starbucks.  I could be eaten alive by a Real Estate Agent.
No offense to anyone that is a real estate agent.  We have several in the family ( I love you guys!)  If I was on the home seller's side of the equation, I'd want the sales-iest, schmooz-iest, real estate agent of them all.
But I'm not a seller.  I'm a buyer.  The last thing I need is for an incredibly talented, experienced agent "up selling" me a house.
What I need is a straight shooter, someone who can tell me the pros and cons of all of the houses I look at and help me find the right one for me.  Someone without a conflict of interest.
3) Rent versus Buy.  FHA loan.  Mortgage Rates.  Buyers Insurance.  Home Inspection.  Three quarters bath.  Split Level. Tri- Level.  Ranch.   In other words, my head is spinning.
Until two days ago I didn't know bathrooms come in "full, half or three quarters."   Silly me, I thought a bathroom could be "present or not present."  There are options I didn't even know existed.  I thought all that mattered is- location, location, location.
What I need is someone who can walk me through all the jargon so that I don't end up Three Quarters Satisfied.
4) What location, location, location is right for me?
I was searching for good school districts, low crime rates, median house prices, and I ended up with 15 different browser windows open and no closer to the answer.  I know I need to buy a home in Colorado, but where?  Denver? Arvada? Littleton? Golden? Where is the safest, nicest place I can afford to live where my house is going to stay valuable?
I need someone that can look at my requirements and tell me which neighborhoods in Colorado are the best match.
5) It doesn't cost me anything extra to use an exclusive buyer's agent.
I just revealed to you that I basically know nothing about buying real estate.  But, I still wouldn't hire an experienced professional to literally hold my hand through the whole process and help make good investment for an additional fee.  I'd probably say "Ha! I don't need that.  I'll just buy Home Buyers for Dummies and figure it out myself."
I need someone to hold my hand that doesn't need to cost anything extra.
It doesn't cost me ANYTHING extra to use a buyer's agent?!   I didn't believe it.  But, I've done my research.  It doesn't.   According to the website, the buyer's agent can help protect me from all of my fears I described.  So, I'm in.  Let's see if it's really as good as they say it is on the website.
Let's meet one.
Are you in a similar situation?  Click here to find a Colorado exclusive buyer's agent of your own.