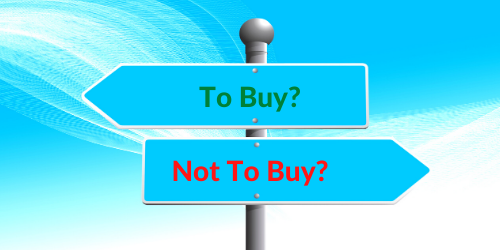 Are you thinking of buying a house? Lately, there's been some debate on whether buying a real estate property during a pandemic is a good idea or not. Primarily because the economic situation forces the interest in real estate to decline. It wouldn't be surprising for prospective buyers to be curious, after all a low-interest rate sounds pretty inviting, isn't it?
Listen in as the hosts of the B&L Consumers Real Estate Radio Show, Barry and Larry, which aired on March 28, 2020, share their takes on buying real estate properties during a pandemic:
MAYBE. According to Greg McBride, chief financial analyst at Bankrate, "It takes nerves of steel to sign up for the largest financial commitment you've ever had at a time when the economic outlook is bleak, unemployment is rising, and fear and pessimism are rampant".
We're obviously still not clear about the economic uncertainties due to COVID-19 and it does help to be vigilant. There are two ways to determine your decision:
Only buy when it makes economic sense. It is best to have a professional to analyze your financial status and the current market to project a possible outcome. It's important to note the economic uncertainties that COVID-19 brings to the world economy and how that impacts your plan to purchase.
Do not allow anyone to pressure you into buying. If you have an inch of a doubt- don't do it. If you are certain that it's what you need and your resources can accommodate it, then by all means – go for it!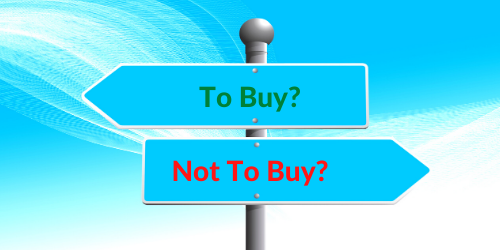 Why Does It Sound Like A Good Time To Buy?
During the podcast, Larry mentioned that the interest rates are nearing the historic lows and it might be a good time for homebuyers to take advantage of a 3.75% rate in Colorado. But he was also quick to remind listeners to carefully weigh their decision since many other factors need consideration such as the steady flow of income and job security.
This information is supported by Realtor.com's recent report 0n the impact of Covid-19 in the residential real estate market. From the data gathered for March 2020, it said that in the week ending March 21, newly listed properties decreased by 13.1%. And In the week ending March 28, newly listed properties decreased by 34.0% compared with the year before.
Homebuying Tips During Downtime:
While you can't be going around visiting properties, there are a number of important home buying activities that can be done while confined at home:
Convene and discuss the decision to buy. List the pros and cons of buying a house. It is important to determine whether it's economically reasonable to pursue a home purchase at a time of economic uncertainty.
Make a checklist of your needs and wants. With most of us confined inside our houses, making a list of your needs and wants in a house might just be the best excuse to kill some boredom! Decide where and what type of property are you most likely to live in. Doing so will make it easier to find the best one for you.
Work on getting a mortgage loan approval. Lenders look at your creditworthiness to see if you're financially responsible in paying loans back and avoiding late payments. To work on your credit report, consult a professional on how they can help you establish or maintain your credit history.
Check and review home buying documentations. As it may be physically impossible to see the documents, do a video call conference to discuss document details. Among those important papers for real estate would be your buyer agent contract, house inspections, appraisals, and others. Now is the best time to raise concerns. Don't wait for the negotiation to start.
Keep yourself updated. Know and understand what you're getting into. Don't just leave everything on your hired agent. Be involved all throughout the process. Checking in with your agent and expecting prompt timely responses may help motivate them to go beyond expectations.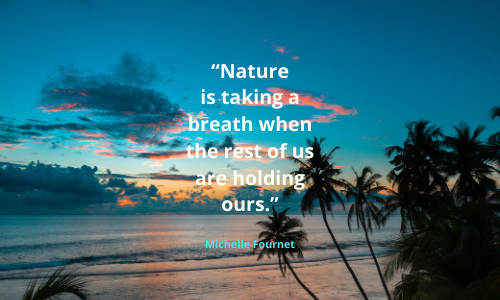 A Quick Look on the Good Side of COVID-19:
People around the world are struggling with the limitation imposed upon them. But nature, on the other hand, is benefiting from it. They may be temporary as the society will soon need to get back to business, but it's worth looking into:
"Around the world, seismologists are observing a lot less ambient seismic noise — meaning, the vibrations generated by cars, trains, buses, and people going about their daily lives. And in the absence of that noise, Earth's upper crust is moving just a little less." – CNN

"Quieter conditions, perhaps for several months, might seem like a good thing; it's well established that noise pollution can negatively affect our health, contributing to stress-related ailments, high blood pressure, sleep disruption, and other problems." -Erica Walker, a public-health researcher at Boston University

"We're experiencing an unprecedented pause in ocean noise that probably hasn't been experienced in decades." – Michelle Fournet, a marine ecologist
Looking For Top Rate Colorado Fiduciary Realtors?
If you ever wonder whether buyer agents are available to assist you, don't waste any more time. Feel free to ask the association for a list of members who serve your area. The association staff is available 7 days a week to provide free consultations on the buyer agent selection process.
Exclusive buyers agents like those who are members of the Colorado Association have had decades of experience working 100% for buyers and therefore are some of the best negotiators in the country. A good negotiator may be the difference in what you pay for the house in the tens of thousands of dollars. In a strong seller's market like in Colorado, an excellent negotiator is critical for even getting the winning bid on a competitively priced home.
Consumers may also visit the Colorado Association's site to start looking for top exclusive buyer agents anywhere in Colorado. Consumers can also contact the association by visiting the Facebook page here.