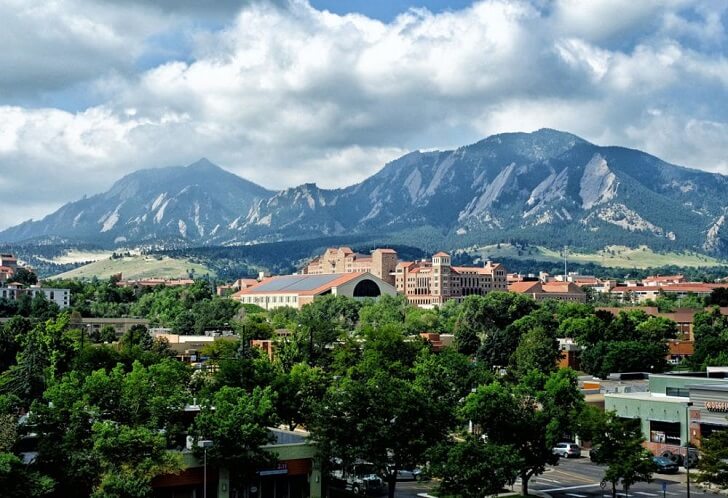 Blue Skies. Sunshine. Friendly Neighbors. The Rocky Mountains.
We love Colorado Real Estate! Colorado Exclusive Buyers Agents are devoted to helping consumers find a home in Colorado. Colorado EBA's are experts in the area- all of our EBA's love living in Colorado and have worked here for years. Our exclusive buyer agents have the experience and local knowledge that you need. Although the recent events on COVID-19 might be putting off a big crowd of consumers, experts in residential real estate, Barry Miller and Larry Stanley, maintain their observation that Colorado's residential real estate market is remaining solid.
Also, according to the radio show, the Colorado Frontrange market is staying competitive. As of the week of April 18, the median price for a single-detached home in Colorado at $485,000 and in Colorado Springs at $365,000. Listen in on the live podcast aired on April 18, 2020, where the hosts of the radio show, Barry and Larry talked about how potential buyers can continue with their home buying process:
Safe and Legal Ways To Do Home Showings 
It's normal for potential buyers to be hesitant in buying a home because of the health risks and economic uncertainties. But if there's a need to relocate, local exclusive buyers agent in Colorado can provide assistance. Real Estate consumers are encouraged to look at opportunities for buying a house during this time but also be mindful of the laws set by Colorado Governor Jared Polis in conducting real estate transactions.
"All Field Services, including real estate, may resume operations, in accordance with the requirements of this Order including Appendix B. Real estate includes in-person real estate showings and marketing services which must adhere to Social Distancing Requirements with cleaning and disinfection between each showing, but may not hold open houses."

-Colorado PUBLIC HEALTH ORDER 20-28 SAFER AT HOME
Home buying tips and recommendations to buyers who can't forego a home showing during COVID-19:
Put the property under contract with contingency provision.

A good buyer agent will be able to draw up a contingent contract that will maximize your rights and protection as a buyer, such as adding "subject to clauses". A buyer may put a property under contract and not be pressured to close especially when the contingencies stipulated are not met.

Take advantage of the home inspections.

Virtual tours are one of the most popular platforms to showcase properties for sale. Back out of the deal when the video tour didn't give you enough reality of what the house is like.

Coordinate showings with the sellers.

Some showings are not allowed when the property is not vacant. A good workaround is to set an appointment to see the house when the sellers are, for example, out to the grocery store.

Use technology tools to view the property.

Some of the real estate companies nowadays have invested in aerial views, professional video tours, and even 3D home showings. Soon, these services might just become the new business nor in providing real estate services.

Exercise sound judgment.

Follow the strict guidelines and search for safe and legal ways to exercise your rights as a buyer. Your safety is still the top priority. Also, exercise the mantra, "Only buy or sell when you have analyzed the benefits to you." 
Everything You Need to Buy Colorado Real Estate
CEBAA can help you through the entire home buying process.  From weighing the pros and cons of rent versus buy, to how to interview a real estate agent, to connecting you with our most trusted exclusive buyers agents.  We also have a blog filled with home buyer tips and current news keeping you up to date on Colorado Real Estate.
Here are some of our specialties:
Colorado Relocation
Military Relocation
Move to Fort Collins
International Relocation
Colorado Ranch Property
Move to Denver
Move to Boulder
Second Homes & Ski Resorts
From all of us at CEBAA, best of luck with your home search!